KIEDISGAL'S

"FUNKY LOVE "

HOMEPAGE! :)
--ex-Rockinfreakapotamus Member--
"My love began from love...."
("Love Trilogy" 1987)
"She believes in funky love
I can't take it anymore..."
(Live version variation of "Warped", I've heard at Woodstock and Reading)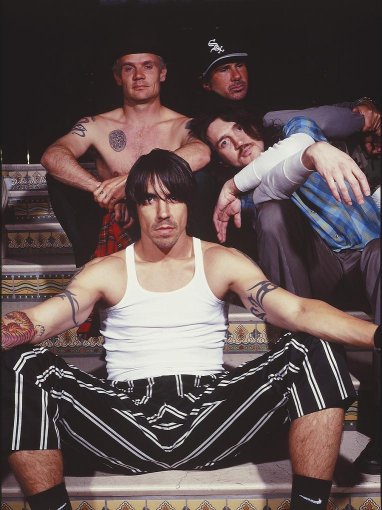 The old gang in 2003! (courtesy of Rage homepage)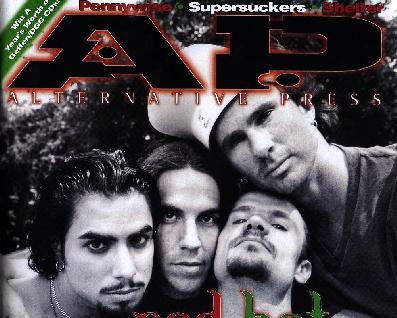 The band with Dave Navarro, on the cover of "Alternative Press" Magazine...black 'n' white attraction! (courtesy of the Walkabout)- formally at http://www.treknet.is/saemund/redhot.htm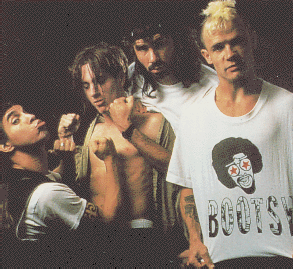 The band with John Frusciante, clowning around ....how lovable! (courtesy of the Walkabout)

Thanks to Montoya_DarkDragon for leading me to the site with the band shot with Hillel Slovak and Jack Irons!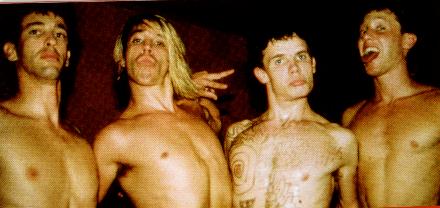 The guys being themselves, "Pre Mothers' Milk" times *smiles* (courtesy of the Behind The Sun Web Site)

---

MY EMAIL ADDRESS:
joyousfaeriequeen@yahoo.com.au
This page was last updated on:October 7 2002
---
RHCP "BY THE WAY" TOUR DATES - (from www.redhotchilipeppers.com)

New Zealand / Australia 2002

Fri 22 November 2002
Christchurch QE2 Stadium Christchurch, New Zealand.

Sun 24 November 2002
Auckland Western Springs Auckland, New Zealand.

Tue 26 November 2002
Brisbane Entertainment Centre Brisbane, Australia

Fri 29 November 2002
Aussie Stadium Sydney, Australia

Sun 1 December 2002
Melbourne Colonial Stadium Melbourne, Australia

Tue 3 December 2002
Adelaide Hindmarsh Stadium Adelaide, Australia

Fri 6 December 2002
Perth Dome Perth, Australia
---
According to my trusty Web-Counter, you are visitor number
to my homepage since August 23 1996. Welcome! May the love of the Peppers be with you always....
---
WHERE WOULD YOU LIKE TO GO ON YOUR FUNKY LOVE TRIP?
Read My Dedication And Thank-You's

Learn About Me or my RHCP BOOK

FANS HELP WANTED!!!!!
Read My Red Hot Chili Peppers Concert Review

OR if you can't be bothered sending comments, just sign my newest guestbook from guestGear (lycos)

View My Guestbook
Sign My Guestbook

Or, post a message on my new board!! KiedisGal's RHCP Message Board
So with a few cool options now, there's no excuse for not saying "Hi!!" when you drop by! :)
---

Do you wanna join my email ring, where you can email your friends and as a bonus get updates on the Red Hot Chili Peppers?? Please join kgs_funkymail at ZZN!

---
---
KiedisGal's Home | KiedisGal's Dedication and Thanx |All About KiedisGal | KiedisGal's Concert Review | KiedisGal's Ode To Rockinfreaks | KiedisGal's Hangouts | Talk To KiedisGal | |
---
Textual material and layout of this page and all other "KiedisGal" pages : Copyright Felice Vaiani 1996-2002

---